KEITH
WYCHE

---
BUSINESS SPEAKER,

AUTHOR &
THOUGHT LEADER
---
Keith Is a practicing C-Suite executive, speaker & author who helps companies successfully navigate transition, rapid growth & change.
---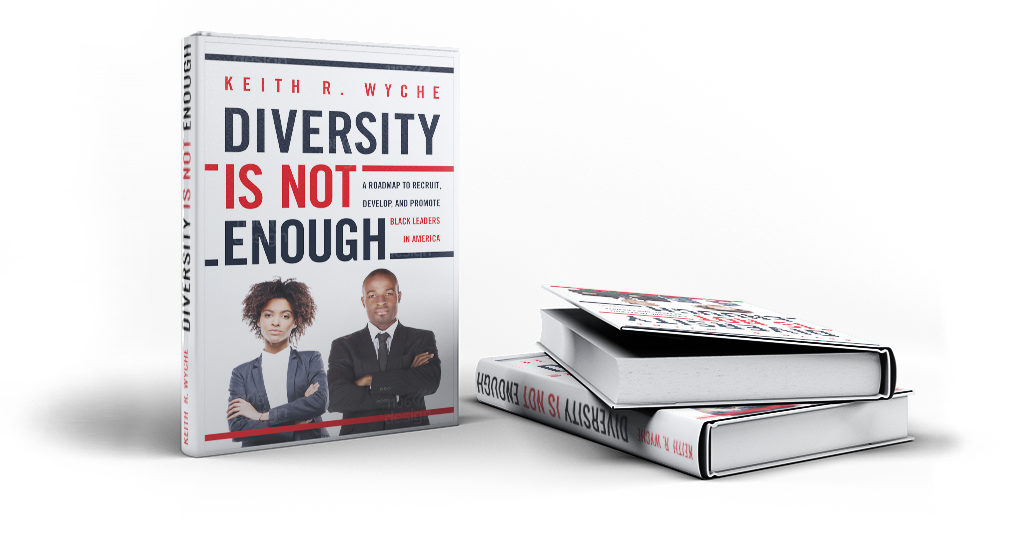 ---
Keith R. Wyche
"DIVERSITY IS NOT ENOUGH"
A roadmap to recruit, develop and promote black leaders in America.
Add Yourself To Our Contact List
KEITH

DELIVERS SOLUTIONS
---
Through his keynotes, fireside chats, and facilitation, Keith shares solutions for driving transformational change within the organization, including DE&I program development. Keith pulls stories from his exceptional record of leading successful transformation initiatives, and DEI best practices gleaned from working with CEOs, CHROs and CDOs of Fortune 500 companies over the past 20 plus years.
KEITH'S AUDIENCE TYPES
---

Targeted Presentations/Recommendations for Each Organizational Level That Are Designed To Drive Highly Effective Results
HOW KEITH DELIVERS HIS MESSAGE
---
KEYNOTES
PANELS
FIRESIDE CHATS
Keith works with you to make sure the process runs smoothly and that having a great speaker is the least of your worries. He customizes all of his presentations to fit your needs, and is committed to delivering a message that sticks, inspires, and brings noticeable change to your organization.
---
COMPANIES THAT

KEITH WYCHE

HAS WORKED WITH
---